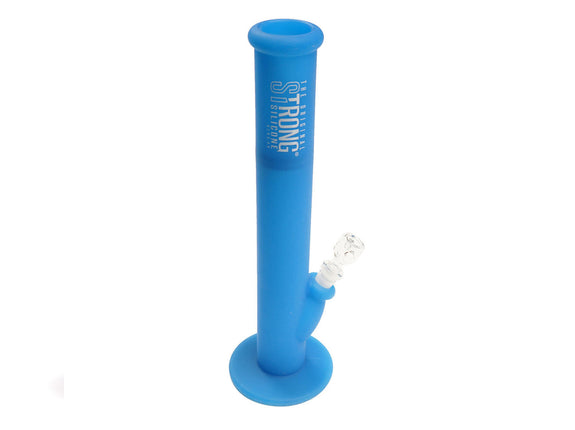 Aqua Adventurer™
60.00
By land or sea, the Aqua Adventurer Unbreakable Bong for sale from Strong Silicone is your perfect travel companion. The cool marine color and soft, sturdy silicone makes this piece perfect for wherever you're headed next.
This flexible silicone bong can be folded and packed to fit just about anywhere you need it to for worry-free travelling. Just tuck in your dry bag and toss it aboard!
Get your unbreakable bong today!
BPA FREE. UNBREAKABLE. ADVENTURE READY.
* Includes Glass Bowl & Down Stem.
Weight 1.06 lbs I Height 14" I Mouthpiece 40mm I Exterior diameter 50mm I Base diameter 11cm I Joint 18mm I Slide  14mm