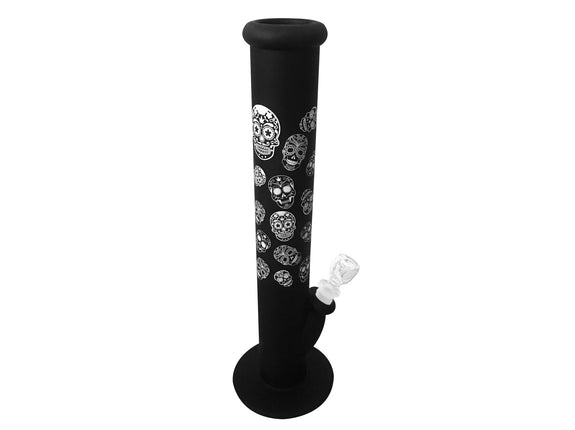 Calavera Adventurer™
65.00
The perfect blend of sugar and spice, the Calavera Adventurer unbreakable bong for sale by Strong Silicone combines a smooth black finish with sweet sugar skulls to create a portable bong with big personality.
You can even take it with you when you travel!
Soft, stylish, and ready to jet when you are, the Calavera model boasts our signature Strong Silicone construction, so it's as indestructible as your passion for adventure. Just fold, bend, and squish it fit your travel gear and be on your way.
Buy it now!
BPA FREE. UNBREAKABLE. ADVENTURE READY.
* Includes Glass Bowl & Down Stem.
Weight 1.06 lbs I Height 14" I Mouthpiece 40mm I Exterior diameter 50mm I Base diameter 11cm I Joint 18mm I Slide  14mm