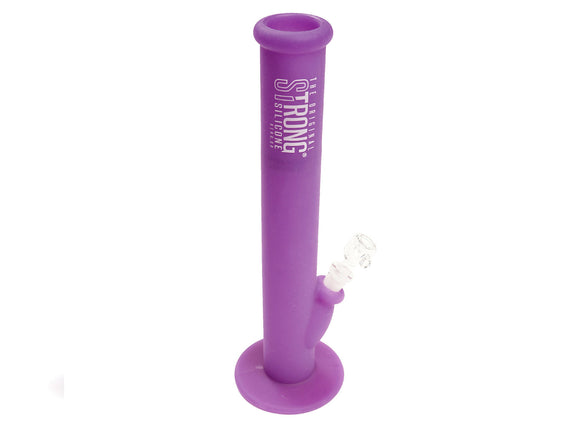 Grape Adventurer™
60.00
The totally travel-friendly Grape Adventurer unbreakable bong for sale from Strong Silicone is the sweetest way to take your favorite piece on the road and up the trails.
Made from our signature Strong Silicone, this pliable piece can withstand your travels, no matter where the road takes you.
This lightweight bong can bend to your whims to fit wherever you need it to. Just squish it, smash it, and be on your way.
Get your unbreakable bong today!
BPA FREE. UNBREAKABLE. ADVENTURE READY.
* Includes Glass Bowl & Down Stem.
Weight 1.06 lbs I Height 14" I Mouthpiece 40mm I Exterior diameter 50mm I Base diameter 11cm I Joint 18mm I Slide  14mm