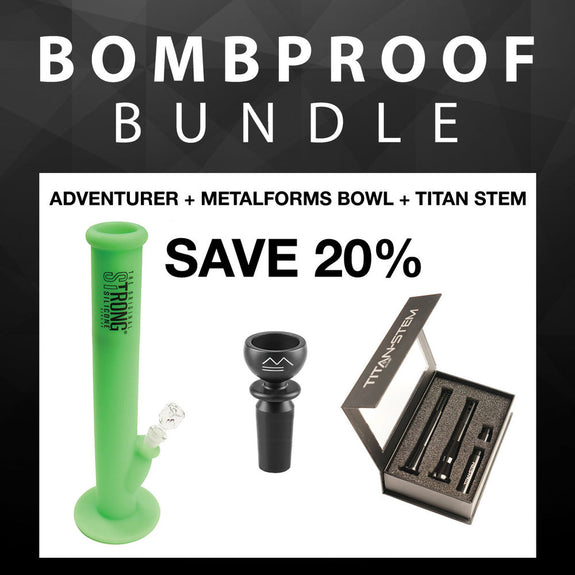 Adventurer™ Bombproof Bundle
111.00 139.00
Get the unbreakable bong, bowl, and stem you need to take your adventuring to new heights with the ready-to-roll, unbreakable, Adventurer Bombproof Bundle.
Ultra packable and made for the road less traveled, this lightweight silicone bong is your perfect companion for wherever the trail takes you.
The Strong Silicone bong is easily folded and packed into tight spaces, so you can quickly stow it for safe travels. The Titan-Stem Adjustable Downstem and METALFORMS bowl make this bundle the best deal out there.
Buy your Bombproof Bundle today!
Bundle Includes: Adventurer™, Glass Bowl & Downstem, Titan-Stem Adjustable Downstem, METALFORMS Bowl