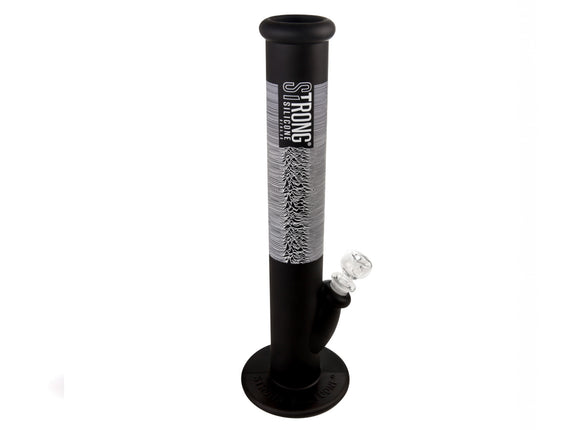 Joy Division Inspired Pulsar Adventurer™
65.00 65.00
The weight on your shoulders just got a little bit lighter thanks to the Joy Division Pulsar Adventurer bong for sale from Strong Silicone.
It's not about where it's been, but where it's going, which is wherever you want thank to its flexible, lightweight construction.
Made from our signature Strong Silicone and finished with an ode to our favorite Euro rockers, it's a stylish piece that says plenty, even when the silence rings.
Buy yours today!
BPA FREE. UNBREAKABLE. ADVENTURE READY.
* Includes Glass Bowl & Down Stem.
Weight 1.06 lbs I Height 14" I Mouthpiece 40mm I Exterior diameter 50mm I Base diameter 11cm I Joint 18mm I Slide  14mm