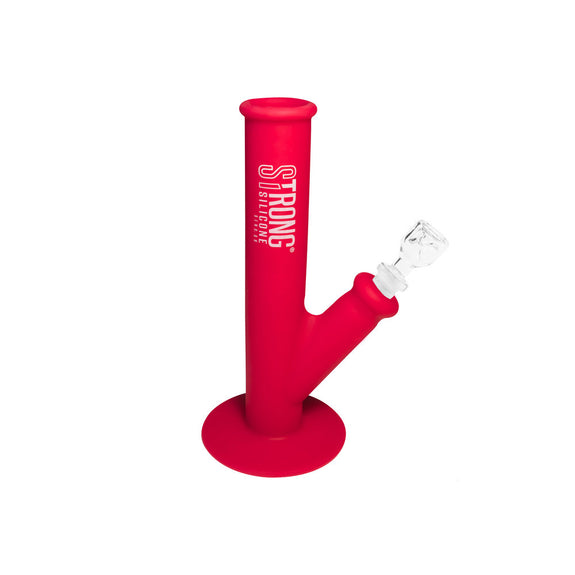 Red Scout
45.00
Seeing red has never been so relaxing thanks to the Red Scout unbreakable silicone water pipe for sale. This compact silicone bong is cast in an inviting and vibrant crimson hue that will add a touch of passion to your favorite past time.
It's totally lightweight and pliable enough to fit your pack, purse, or palm, so it goes where you go without a fuss.
It's compact design makes it easy to bend and squish this little piece of cherry pie for no-stress packing without having to worry about it shattering.
Get yours today!
BPA FREE. UNBREAKABLE. ADVENTURE READY.
* Includes Glass Bowl & Down Stem.
Weight 8.4 Oz I Height 8 7/8" I Mouthpiece 30mm I Exterior diameter  38mm I Base diameter 9.8cm I Joint 18mm I Slide  14mm