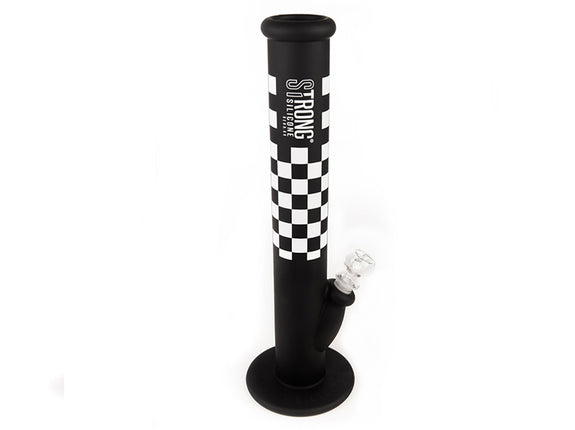 Checkerboard Adventurer™
65.00 65.00
Travel ready and Spicoli approved, the Checkerboard Adventurer unbreakable bong for sale from Strong Silicone offers classic So-Cal street style in a totally portable package.
Squish, fold, and bend this little Betty to fit wherever you need it.
Made from our signature Strong Silicone, this unbreakable bong fits easily into your backpack or dry bag for easy portability to wherever the waves may take you.
Float on and buy it now!
BPA FREE. UNBREAKABLE. ADVENTURE READY.
* Includes Glass Bowl & Down Stem.
Weight 1.06 lbs I Height 14" I Mouthpiece 40mm I Exterior diameter 50mm I Base diameter 11cm I Joint 18mm I Slide  14mm