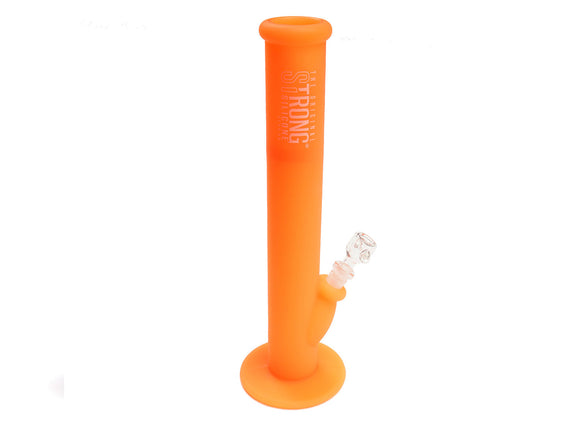 Lava Adventurer™
60.00 60.00
Liquid hot magma can't hold a candle to the ulta cool Lava Adventurer unbreakable bong for sale from Strong Silicone.
This pack-friendly, lightweight bong made from uber tough yet totally pliable silicone can go with your flow no matter where it leads.
Your new super hot silicone bong is made from our signature Strong Silicone and finished in the shade of molten rock as it bubbles and rolls, it's a statement piece that'll add a touch of fire to your home decor.
Get one now!
BPA FREE. UNBREAKABLE. ADVENTURE READY.
* Includes Glass Bowl & Down Stem.
Weight 1.06 lbs I Height 14" I Mouthpiece 40mm I Exterior diameter 50mm I Base diameter 11cm I Joint 18mm I Slide  14mm